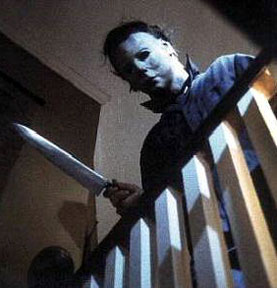 Well, here we are. Ten games into the season, the Avalanche find themselves 5-5-0, grasping on the the 8th seed in the conference with their finger tips (of course, there are 72 more games). Anyhow, I'm here to break down what the team is doing right and what they're doing wrong.
- Let's start with the penalty kill: it's bad. Very bad. Only the Oilers and Bruins have a worse penalty kill. One major reason is the inability to get the puck out of the zone. Things have been getting better in that regard lately, but still not good enough. Also, this team has no penalty killing specialists in the line-up. None. Guite has been a healthy scratch for five of the last seven games (for reasons unknown), and he's the only guy who is a legit PK man. And even he shouldn't be relied on to anchor the number one unit.
As a result, McLeod, McCormick, Jones, Wolski, Sakic, and Smyth (guys who normally don't kill penalties) have done the deed. That's translated into a 73.4 kill %, and that isn't cutting it.
- On the other hand, the power play is much improved, currently ranking 11th (19.2 success rate) compared to last years 29th. I think there's still alot of room for improvement, but at least it's not a weak point.
- The defense, as expected, has been a strong point. Salei hasn't been so good thus far, but he's still a +1 and creates chances with his hard shot (which he's had trouble getting through to the net this year). However, if at any point a defender is move this season, he'll be your guy. I've commented on this before: he's making too much money as a 6th defender. He's only average defensively to begin with, and 2 assists in ten games isn't good enough offensive production.
- The third line has been horrid. They're a combined -9, and have only combined for 4 goals. I think Svatos will probably end up scoring 20 goals throughout the course of the season, but he hasn't really bee impressive.
He's been mentioned in trade rumors
, and he's another guy who's departure would not surprise me.
- On offense, the four horsemen (Smyth, Sakic, Stastny, Hejduk) need another sniper to play with. They're burnt out right now in my opinion, and Sakic could use a better right wing than the two guys who always find themselves there: Tucker and Jones.
- Peter Budaj has been good- lately. I have no problem admitting it. Lately, he's been solid in goal. However, if this team's going to go anywhere, he's going to need to string his good play together. His play in the first three games was so bad that even after receiving the NHL's 2nd star last week, his SV% is still well below .900.
Andrew Raycroft is probably playing his last NHL season. He has some good qualities, but his glove hand is terrible, and he let's in too many bad goals.
- Brian Willsie has been great. Too bad he's in the AHL. I'm not sure what more he's got to do to get called up; he had 2 goals in 4 preseason games, and currently has 6 goals (9 points) in 8 games for the Monsters.
Predictions For The Next Ten Games: These will probably be completely wrong, but I'm going to predict what the Avs record is over the next 10 games will be.
San Jose- W
@ Chicago- L
Minnesota - OTL
Nashville - W
@ Vancouver - W
@ Edmonton - W
@ Calgary - L
Calgary - W
@ Los Angeles - W
@ Anaheim - OTL
Wow, did I just predict 6-2-2? That's pretty optimistic of me. We'll see how wrong I am starting Sunday night at the Pepsi Center.
P.S. Happy Halloween.