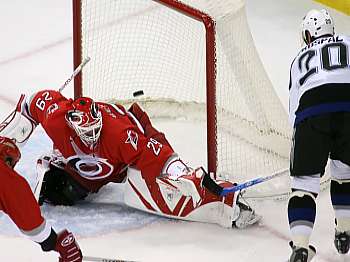 Today
Vaclav Prospal was bought out by the Tampa Bay Lightning.
Brilliant move - I know.
After scoring 45 points in the first year of a 4 year, 14 million dollar deal, it's highly likely that Prospal will have to settle for 2.5 million or less if he intends to stay in the NHL.
I think, if Tanguay is too rich for managements blood, they should target Prospal. He's a quality LW, and judging by his stats, next year is his "on" year:
2002: 55 pts
2003:

79 pts


2004: 54 pts
2006:

80 pts


2007: 55 pts
2008:

71 pts


2009: 45 pts
2010: ______